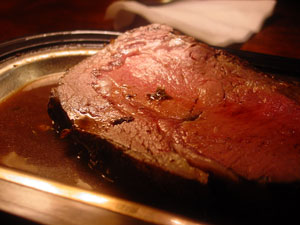 In the recent past, the principle of low carb diet has been trending in the area of weight loss. However, there has been a lot of conflicting information on nutrition and weight loss making it difficult for the average person to understand how it works and how to apply it.
In respect to that, we shall clear the air on the same by looking at some of the facts backed by pure science on how the human body actually metabolizes food.
The low carb approach


This approach has fetched high popularity due to several reasons. People have finally realized that the low fat/high carb approach that has been promoted for years doesn't work very well. In fact, it not only leaves us fatter but it has been blamed for several illnesses and health complications.
Most Americans for instance are known of eating too much carbs and are deficient in the healthy dietary fats. With the new low carb approach, many of them are now cutting carbs and avoiding them completely. This is disastrous health wise.
In the past, people have tried the low carb approach and noticed significant weight loss. Scientifically, dieting on low carbs will reduce weight but not body fat. To explain this further, it's vital to know that the human body holds 2.4gms of water for every gram of carbohydrates consumed. Lowering carb intake thereby means holding less water in the body but the fat content remains relatively high. As much as we go low carbs, the component should not be avoided completely.
Extremely low carb diets have been blamed for several health complications. A low carb diet depletes the muscles of glycogen leaving one with sluggishness after an active workout. The brain uses carbs for energy and thus the brain will not function properly with low carb diet.
French and Canadian researchers have found that consuming carbohydrate does not inhibit fat burning for individuals not exercising.
However, another researcher called Jeff Volek, a professor of nutrition argues that a low carb diet enhances the body's ability to burn fat for fuel instead of glycogen-a byproduct of carbohydrate stored in the liver and muscles. According to professor Volek:-
One should not be afraid in eating food such as chicken skin, marbled meat, butter, cream and saturated fat. All these are used as fuel but they are not stored as fat in the body. They don't accumulate in the blood vessels.
Scheduling of sweat days – these are the days in which the workout should help in burning out fat. Lifting heavyweights for around an hour helps to burn out fat in the body.
Fighting soreness with omega 3-s. Research shows that taking a gram of fish oil every day may improve heart health, ease inflammation and relieve delayed muscle soreness after an exercise. Glucosamine and chon-droitin relieve achy joints if taken daily.
Mastering of a low carb meal improves the body fitness. This is a mixture of mushrooms, sausage, cream, cheddar and brown meat in relative quantities.
Carbs are fine if consumed in small to moderate amounts and on days you do exercise, carbs are stored in the muscles and not as fat.
For more articles go to http://lifesportfitness.lifestyleezine.com