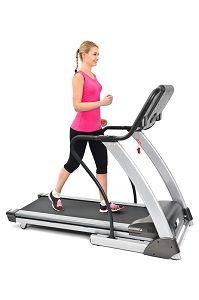 Remember the old adage, too much of anything in life can be a bad thing? Even something as simple as drinking water can be dangerous if you consume excessive levels. Exercise is a really important part of a healthy lifestyle – but make sure you build a healthy addiction to exercise. Exercising regularly is a major component in leading a healthy lifestyle. To get into the habit of exercising on a regular basis, you may need to set aside time in your schedule to visit the gym and find a type of exercise you can genuinely enjoy. At other times, you may have difficulty becoming addicted to exercising if you feel as if you aren't reaching your goals in terms of fitness or weight loss. This is where a personal trainer can really keep you motivated and keep your enthusiasm and interest in your workout while changing things up and staying on track of your goals. Take a positive approach to exercise and making specific changes to your lifestyle, you can become addicted to exercising and improve your health in the process.
Here are some tips to become a Healthy Exercise Addict.
Select a type of exercise best aligned with your interests.
Recruit a friend or family member to exercise with you.
Set aside time in your day for exercise.
Exercise at your pace.
Set fitness and training goals.
Keep yourself entertained while you exercise.
Reward yourself (clothing, jewelry, shoes).
Recovery time is an important aspect of physical training and without it you are likely to eventually experience physical symptoms, such as muscle or joint damage, prolonged fatigue, and be more prone to infections. Again, working with a trainer will make sure you aren't over doing it and prevent you from doing more damage than good.
Don't let exercise start to take over your life. Have it be an important part of your week, but ensure that you take some recovery time and don't forget about spending time with those that are important in your life. Liking what you do, will make you want to continue to do it. Make exercise your healthy addiction.
For more articles go to http://lifesportfitness.lifestyleezine.com