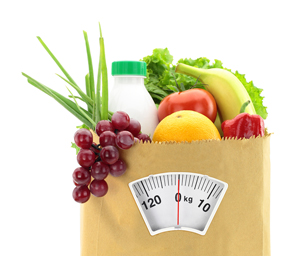 There is no question that being able to watch your diet is going to be extremely helpful for your overall health. When you learn to estimate the serving sizes you get with each meal, you will have more control of your diet and you will be able to maintain an ideal weight. We are now going to give you some easy methods to estimate your serving sizes and this is going to prove to be very useful for your life in general. Remember that you need to consult with a nutritionist before you make any changes to your diet.
Here are some ideal guides to help you portion control your food. The foods listed below are to be consumed in moderation. One great way the strategies below could work is if you are going out for dinner. Use this portion control guide and take the rest home for later.
Butter
This is one of the most common things that people include in their diets. We put butter in many of the foods that we enjoy eating. One tablespoon contains about 34 calories, with a total of 4 grams of fat. The size of this serving is about the size of the tip of your thumb. That would be a good estimation for the amount of butter to consume per meal.
Spaghetti
This is probably the most common and popular pasta in the world because it's very easy to make. ½ cup of cooked spaghetti equals about 99 calories and 1 gram of fat. You should eat a serving that is about as big as your fist and this would be ideal. Remember to try and choose the whole grain spaghetti option to keep your blood sugar levels in check.
Chicken soup with noodles
When you eat chicken soup with noodles, you usually eat much more than you are supposed to, because you don't really feel like you are getting full. The ideal portion is 1 cup to get 175 calories and about 6 grams of fat. This serving is about the size of a baseball.
Lasagna
This is another very common and nutritious pasta that is served in many tables all over the world. The ideal serving for Lasagna is about the size of two hockey pucks. This is the equivalent of 270 calories and 8 grams of fat. Just like spaghetti, try and opt for the whole grain version.
Beef
This is one of the top best meals to eat because it includes a lot of protein and it's perfect for people who want to get lean muscles while losing fat. The ideal serving of steak is about the size of a deck of cards. This means you would be getting 3 oz. of beef and 219 calories with about 13 grams of fat.
Mashed potatoes
This is a great and healthy option to go with your meals. ½ cup of mashed potatoes equals 112 calories and 5 grams of fat. The best way to measure a good portion of mashed potatoes is to compare it with half a standard American Apple. Remember to always eat potatoes in moderation. And if you can, try out sweet potatoes. They taste great and are friendlier to the waste-line.
Cheese
Cheese is a very delicious food to have, but you need to come up with an ideal amount of cheese to eat. Four standard dice that are used for gambling are the best way to estimate the perfect serving of Swiss cheese for example. This equals 107 calories and 8 grams of fat.
Conclusion
There is nothing more important than being able to keep your meal sizes under control. This is going to help you keep an ideal weight and it also leads to a much healthier lifestyle. Being able to estimate the size of each one of your servings is going to be a very useful method that can have a very positive impact in your life.
For more articles go to http://lifesportfitness.lifestyleezine.com