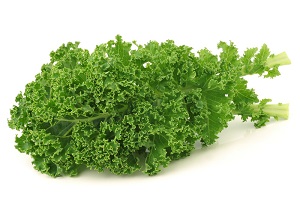 Eating well is key to a healthy lifestyle. Adding greens to your diet can help you pack some powerhouse nutrients into your meals. Leafy greens like kale, collard greens, chard, bok choy, arugula, and spinach just to name a few, are great greens to introduce to your daily diet. Green vegetables are loaded with protein and contain a ton of micronutrients, including folate, carotenoids, such as lutein and zeazanthin (promoting healthy vision), calcium, and omega-3 fatty acids. These leafy greens have the potential of warding off many types of cancers and are very good for your heart health.
Eating a huge salad everyday does not sound like a fun way to get greens into your diet. There are many ways to include these important greens in your meals, without having to endure a large salad every day. Try some of these tips to enjoy the nutrients of green vegetables in your every day.
Puree
This is an easy way to include leafy greens into your dishes. Simply lightly steam the green you're using then puree it with a bit of stock water until it is smooth. Once it is smooth, simply add it to the recipe. At this point, you can also freeze some in ice cube trays to use in recipes down the road. Add the leafy green puree to your soup, chili, pasta sauces, stew or even scrambled eggs.
Juice
Another easy way to get a serving of greens into your diet is to drink it. Just toss a few fresh leaves of silverbeet or arugula into your juicer.
Blend
Mix in some greens with your fruit smoothie. Adding some leafy greens with the blended fruit will give you the nutrients you need in a delicious morning drink.
Steam
Steaming is a great way to get greens from counter to table with little time required. Don't overcook them or most of the nutrients disappear into the water below. When they are done, top them with a bit of garlicky olive oil and sea salt.
Saute
Toss the greens into a hot pan with a drizzle of olive oil and some additional spices or ingredients. Saute the greens and add to your dish. If greens are tough, like kale, you may have to steam them a bit before transferring them to the pan.
By using these tips to add greens into your daily routine, you'll end up flooding your body with the beneficial disease fighting nutrients, sometimes without even knowing you're eating them.
For more articles go to http://lifesportfitness.lifestyleezine.com