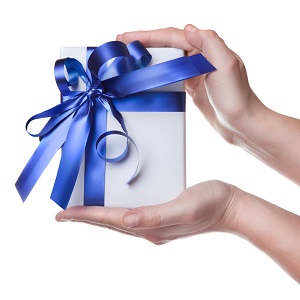 When holiday season comes around, the invitations to parties will start to flow. Whether it is Christmas or any other time of year, you will be invited to dinner and cocktail parties where you will be expected to turn up with a gift.So, just what are the perfect gifts to bring along for your hostess, and what should you avoid.
Firstly, although all types of gifts will be appreciated; there are some that should be avoided simply because they have become so clichéd. Forget chocolates, flowers, or wine and bring your hostess a gift that will make a lasting impression for all the right reasons. The first gift that you may like to invest in is tableware. When someone loves to entertain guests, dinner tableware such as serving spoons, condiment containers and decorative serving bowls will be a hit.
In fact, any gift for the kitchen will often be a popular choice for your hostess; so think what she may like to help her prepare for a party. Popular items for gifts could include an apron, a cutting board, or even some great looking tea towels.
Next, turn your attentions to the type of party she is hosting. For a cocktail part you may like to bring some bar accessories such as a bottle opener or wine glasses, or for a tea or coffee affair you may like to bring a gourmet tea service or coffee set. Think before you buy, and ensure that your gift will be something that your hostess will use and find useful.
Next, turn your attentions away from the food and beverages and towards table decorations. Any great party will have great lighting, and this may be achieved by different types of bulbs or candles. Many people will choose candles as a gift, but these will soon burn away. For a gift that will give a lasting impression, choose candle holders that can be used time after time. Choose careful, complementing the décor for perfect hostess gifts to bring to holiday parties.
Next, for a really personal touch you may like to bring something that you made such as handmade bath salts or potpourri. The simplicity of these gifts is wonderful, yet the time you took to create them will show just how much you appreciate your hostess and the invitation to her party. You may also like to make décor accessories, or entertainment accessories such as hand made napkin holders.
Gourmet food and holiday gifts are also popular choices for gifts for your hostess. When choosing holiday gifts, ensure that the gifts you choose are appropriate; for instance, gifts for a skiing holiday would be great for winter but totally different from gifts for a summer vacation.
When choosing the perfect hostess gift to bring to holiday parties, the most important thing is to stay away from generic gifts and clichés such as wine or chocolates. These types of gifts will show that you have made little effort when choosing a present, so they may even provoke a negative response from your hosts. Take time and put effort into choosing the perfect gift for the occasion and your gift will be appreciated so much more.
For more articles go to http://lifesportfitness.lifestyleezine.com