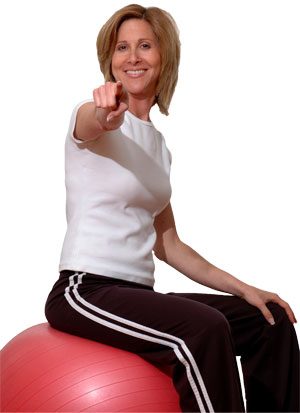 It is common for people to make New Year's resolutions year in, year out. But the hard part is seeing those resolutions through. Hitting the gym or eating right is usually number two or three on the list right after quitting a bad habit or looking for a better career.
As the clock counts down to the New Year, each individual's heart is filled with enthusiasm of starting a fresh and fulfilling the list that's meant to impact their lives one way or another. But shortly after into the year, the days begin to turn into weeks, weeks into months and before you know it, another new year is fast approaching; the list is long forgotten.
You soon realize that nothing ever changes in your life. The great thing is that it is never too late to re-start those resolutions, no matter what time of year it is. So don't thing about cancelling that gym membership or abandoning your diet plan just yet. They say that our worst enemy is ourselves. We agree to defeat even before the war has begun and become the first to beat on ourselves when something goes wrong.
Exercising and maintaining a diet plan has never been easy and the results don't just occur overnight. Therefore, before you go so hard on yourself, first add 'never give up no-matter what!' to your list. Exercising and maintaining a healthy diet requires a lot of commitment, time and persistence from self.
Before you think of backing out, here are some pointers that will help you keep on track to achieving your resolutions.
1.Staying positive
Maintaining a positive attitude is crucial to obtaining the results you want. Telling yourself that 'I am going to make it' and believing exactly that is a great motivator to remaining focused on your regime. But don't go rewarding yourself with a big slice of cake the moment you notice you've lost 2 pounds. Instead, keep at it to reap more fruit.
2.Timetable
Designate a specified time for your gym sessions and also make a food timetable so that you ensure your diet is balanced or so that no food group is omitted in your diet.
3.Great company
Surround yourself with people who have the same aspirations as you. You'll be able to motivate each other and also make sure you don't miss any gym workout.
It is vital to remain fit and healthy for an extended healthy life. And once you start following through on your exercises and diet, the rest will fall in line. Picture this, when you're healthy, you feel more confident and great about yourself, meaning that you are able to work more efficiently in your workplace hence more productivity, more income. It is like killing two birds with one stone.
No-one expects you to be an expert with the first try. Therefore, you need to start slow and start small. If it's sit-ups and squats, start with 10-15 counts, then progress to 20-30 with time. The reason why most people give up the moment they've just begun is because they commence at a higher level than they should.
The more you exercise and diet, the easier it becomes with time and before you know it, it becomes a part of you. So if losing weight or becoming healthy is part of your resolution and has been for a while now, it is never too late to jump start on it. Start today!
For more articles go to http://lifesportfitness.lifestyleezine.com