WHAT WE DO /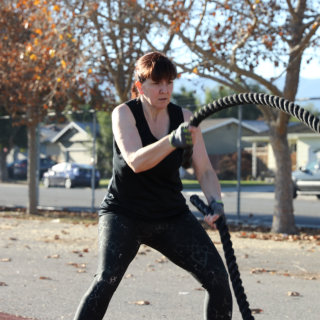 Our fitness boot camp workouts in San Jose (Willow Glen and Almaden/Cambrian neighborhoods) are just what you need to help you tone your body, melt away ugly belly fat and finally get lean and healthy!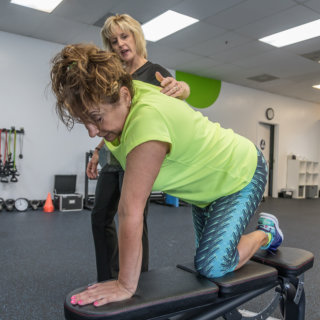 Having a professional, experienced coach create a program for you based on your goals and keep you accountable puts you on the fast track to better health and fitness!  We'll help you move better, feel better, eat better and look better with a personalized program created just for YOU at our  clean, inviting studio in San Jose.
This is part 2 in a 2-part series where San Jose personal trainer, Becky Williamson, shows you exercises you can do at home to help alleviate low back pain. In...
Listen in as San Jose Personal Trainer, Becky Williamson, shows you two stretches and two postures you can do at home to help alleviate low back pain
Listen in while San Jose personal trainer, Becky Williamson, give you two tips on how to achieve your fitness and/or healthy eating goals by shifting your mindset.
Coach Becky gives you tips for success on how to successfully navigate weight loss, improving your health or achieving any goal related to improving your health and fitness. Discover her"lifestyle...
In this first video in a series of educational videos on foam rolling, personal trainer Becky Williamson explains some benefits of foam rolling and how to use a foam roller...
San Jose personal trainer, Becky Williamson, shows you how to take a standard supine hip bridge and add some resisted hip abduction and external rotation to it to make it...
LATEST POSTS
OUR BLOG /
Jan 13, 2022
5 Tips for Long Term Weight Loss
Short-term weight loss is easy for some people. They get super restrictive with their eating and the weight melts off (along with some muscle mass,...
Read More
Jan 06, 2022
Tips for Osteoporosis Prevention and Management
As a society, we tend to think of osteoporosis as something "elderly" women deal with, when in fact, both men and women can be afflicted...
Read More
RECENT EVENTS
OUR EVENTS /
CPR Certification
We're getting our team re-certified in CPR and First Aid and we have room for you in our class! If you are CPR certified and need to renew your certification, you are invited to join the lifeSport Fitness team while...
Read More
Mobility Workshop
Feeling stiff and sore? Waking up each day with a new pain you didn't know you had? You need Dr. Mike's Mobility Workshop! Saturday, November 9th from 12 noon -1 pm at the lifeSport Fitness Training Center Dr. Mike...
Read More