WHAT WE DO /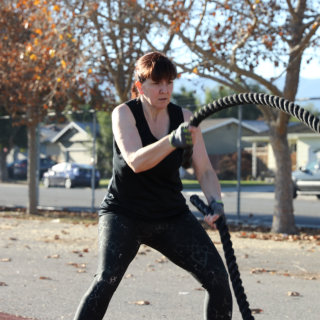 Our fitness boot camp workouts in Downtown San Jose, Almaden, Los Gatos and Campbell are just what you need to help you tone your body, melt away ugly belly fat and finally get lean and healthy!
Personal training is one of the best investments you can make towards looking better and feeling better. We can send a personal trainer right to your doorstep if you live or work in San Jose (Willow Glen), Campbell, Los Gatos or Saratoga.
We create customized corporate fitness programs for companies in the San Jose, Santa Clara and Sunnyvale area. With health care costs increasing at a dizzying pace, getting employees healthy and keeping them healthy has never been more important for Silicon Valley employers.
LATEST POSTS
OUR BLOG /
Jan 31, 2018
Achieve Your Weight Loss Goals Through a Mindset Shift
Could your mindset be hindering your weight loss goals? Here we are at the end of the first month of the year. How are you...
Read More
Jan 04, 2018
Fast and Easy Weight Loss in San Jose?
Happy New Year! So, here we are at a the beginning of a new year.  I hear LOTS of talk of weight loss, "getting in...
Read More
RECENT EVENTS
OUR EVENTS /
Workout for Charity!
Saturday, March 17th 10:15-11:15 am Workout Location: St. Francis Episcopal Church  -- 1205 Pine Ave, San Jose, CA 95125 One of our Core Values at lifeSport Fitness is to give back to our community.  One way we do this is by...
Read More
Free Guest Week!
ENJOY ONE WEEK FREE AT LIFESPORT FITNESS BOOT CAMP IN SAN JOSE! March 12th - March 16th , 2018 lifeSport Fitness runs community boot camps at 3 locations in the San Jose area Come on out and see how...
Read More