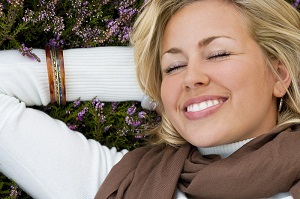 Positive thinking can have a positive influence on your health. It is currently believed that one of the main advantages of positive thinking may be an increased life span. Other possible benefits may include: lower rates of depression, improved resistance to illness, increased overall physical well-being, and reduced risk of death from cardiovascular causes. Positive thinking can help improve self-esteem, raise confidence, suppress illogical fears, give the strength to face difficulties and not be overwhelmed by them – instead show an individual ways in which to tackle problems though positive action after visualizing being able to remove obstacles and emerging victorious.
For example, if one is keen on losing weight and needs to fit in a regular physical exercise regime in their daily plan, the power of positive thinking can be harnessed to motivate and help one to stick to the fitness program if one focuses on how energetic one will feel on shedding those extra pounds and probably even imagine how the new wardrobe will make one look.
The essential first step is to identify your negative thinking streams and reduce and remove this kind of head-talk from your repertoire. Once you are more aware of your habits, you can then consciously work to putting a positive spin on your thinking. If you allow the mind to sift out the negative thoughts and only hold on to the positive, it will help you move closer towards the happiness you deserve.
Use these tips to help stay positive:
Infuse your life with a sense of humor. Being able to laugh away the negativity is a great tactic.
Exercise regularly. Besides improving your physical and cardiac shape, this can bring up your endorphin levels to a better-feeling mood fairly instantaneously.
Follow a Healthy Eating Lifestyle.
Learn techniques to minimize stress in your everyday life.
Spend quality time with close, understanding, upbeat friends. Filling your life with positive people.
Volunteer for a charitable organization. Helping others will make you feel good about yourself.
Experts aren't completely sure why individuals who practice positive thinking tips also encounter countless health benefits. One idea is those with a positive outlook often have better ways to cope. They can handle the stressful situation in a healthier manner, reducing the harmful effects on the body. An optimistic person also tends to live a better lifestyle, as they follow a healthy diet, get regular exercise, stay away from smoking and consume limited amounts of alcohol. When all of this comes together, those who are positive usually stay healthier and can manage the negative self-talk. Start today, use positive thinking to becoming a more healthier you.
For more articles go to http://lifesportfitness.lifestyleezine.com