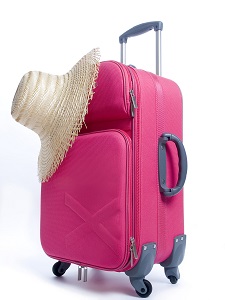 With the warmer weather creeping in and our hectic lives taking over, many of us are dreaming of ways that we can escape. Unfortunately, travel can be costly and with the economy still in a slump, that dream vacation may seem like an impossible feat to accomplish. Before you give up on your travel plans however, check out these money saving tips for travelers which can make the impossible a reality.Search for Hotel Deals
One of the biggest expenses when it comes to traveling is your lodging and if you can find a great deal, it is half the battle. Fortunately a slowed economy equals lots of savings when traveling. Since less people travel when the economy isn't flourishing, most hotel chains are tripping over themselves, offering deals which keep them competitive. It's a win-win for those looking to travel.
Big hotel chains such as the Hilton, Marriott, and Hyatt, as well as others such as Holiday Inns are constantly offering discount prices and packages for guests and most will also add incentives at the same time to get you to choose their hotel over another, especially if you use one of your credit cards that offers point systems for lodging.
Work in conjunction with the hotel and credit card companies and see which deals are the best. You may also try traveling mid-week instead of on the weekends as the rates for rooms are almost cut in half if you stay for instance on a Wednesday to Wednesday instead of booking on a Friday through Sunday. Hotels also offer discount rates if you agree to stay longer so extend your three day weekend to a four or five day escape and save even more.
Home Exchange Programs
Another consideration for lodging is home exchange programs and these have become quite popular over the past couple years. Sites such as homeexchange.com or homeaway.com are social sites where you can work with other people from all regions of the world to swap homes for vacationing. Folks that live in European countries often want to travel to North America and vice versa and this is a great way to get free lodging while conceding to both parties that wish to travel.
Saving on Airfare
If you plan to travel further and need airfare there are plenty of ways to save money. First, plan to book your trip ahead as airlines offer discount prices the further out you book. Also see if your credit card is one that offers frequent flyer miles. Many do and you may have amassed some miles without realizing it which could take money off the bottom line or even get you a free flight.
Be flexible when booking and consider taking a connecting flight. Though most like the luxury of hopping on the plane and getting to their destination in one sweep, connecting flights often equal large savings. You should also consider flying out at non-popular times and instead opt for a red-eye flight or a flight that leaves mid-week.
The most popular flying times (and most expensive) are between the hours of 8:00 a.m. and 7:0 p.m. due to the convenience and because business folks fly during these windows. Friday through Monday are also peak times so being flexible and flying out on days other than those also equals savings more times than not.
Look for round trip tickets instead of paying for them separately and pack only what you need as most airlines now charge additional for bags.
Save Money on Food
Another huge expense is dining out when traveling. Book a hotel that has a kitchen so you can prepare some of your meals at the hotel. Shopping at the grocery store and preparing meals can literally save you hundreds of dollars.
Of course you will still want to experience the dining and cuisines while on vacation but reserve your funds for dinners and cocktails, commit to eating breakfast and lunch at the hotel. You should also book a hotel that offers free continental breakfasts with your reservation. Many chains offer this as an incentive and not having to pay for breakfast every day can save a lot of money. You can then grab a mid-day (cheap) snack and invest your money in a good dinner.
If you really want to save, a second option is to eat a big lunch and then stay with something light for dinner. Not only are dinner prices inflated by double than lunch prices, but you won't go to bed with a full feeling and your digestive system will thank you for it as well, as we are more active during the day than at night.
For more articles go to http://lifesportfitness.lifestyleezine.com