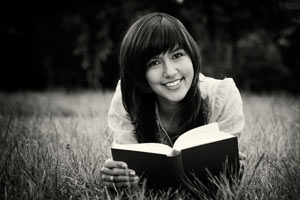 Everyone wants to be healthy, and most people would like to be happy.
But does being happy make you healthier or does being healthy make you happier?
While this question may be difficult to answer, the two do seem to go hand in hand.
Power in positive thinking
Happy people have a positive outlook on life. Even when faced with difficult obstacles such as divorce or job loss, optimistic individuals always see the bright side. Having a positive attitude certainly makes it easier to move forward in the face of adversity, but it's also believed to have an effect on physical wellness, as optimists seem to become ill less often than pessimists.
Food for your mood
It's no secret that what you eat can affect your health. Consuming too many processed foods that are full of saturated fat, salt and sugar can lead to chronic problems such as obesity, high blood pressure and diabetes. An unhealthy diet can also impact your energy levels and ability to focus. It's hard to be in a good mood when you're feeling tired and having trouble concentrating.
However, some foods can have a positive effect. Eating a balanced diet full of fresh, unprocessed foods can help you get the healthy fats, vitamins and minerals you need. This will also help keep your energy levels more stable throughout the day, making drastic mood swings less likely.
Sleep it off
It may seem obvious that not getting enough sleep could impact your mood. But many people don't get adequate rest on a regular basis. While missing a few hours here and there may not have dire consequences, not getting enough sleep for an extended period of time can also affect your health.
Slow things down
We're all guilty of it. We zip through life, trying to check things off of our "to do" lists that only seem to get longer every day. Repeating this behavior on a daily basis simply leads to frustration and dissatisfaction. For an instant boost in happiness, slow down and appreciate the little things life has to offer.
The good kind of contagious
A little kindness can go a long way when it comes to making someone else's day. But it can actually make you feel happier too. The next time you go out for your coffee, let that person that looks a little frazzled go ahead of you in line or put a little extra in the tip jar on the counter. When you get to work, offer a friendly greeting to the first person you see, and maybe compliment a coworker on their new shoes or haircut. But don't be surprised when you suddenly find yourself in a good mood.
For more articles go to http://lifesportfitness.lifestyleezine.com