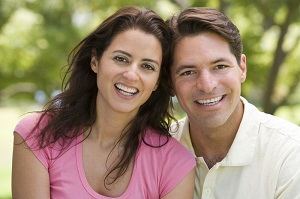 When you first meet your partner, you will go on dates and enjoy each others company. However, many couples make the mistake of stopping dating once they settle into marriage or a civil union. . Often kids or work commitments mean that it is near impossible to go on dates, but quickie dates with your spouse to stay connected when life gets busy are essential for a happy and healthy relationship.
One part of dating is making sure that you still appreciate your partner and that you give them the attention they deserve. Quickie dates are a tried and tested method by marriage counsellors all over the world simply because they work. Once you are married, if you let the spontaneity leave your marriage, then it will soon become stagnant. It doesn't matter whether you have full time jobs or 5 kids; you still need time alone with your partner, and not necessarily in bed!
Quickie dates don't need to be expensive or complex to set up; all you need is some inspiration and you can get this by thinking back to when you were dating. If you loved to have a picnic together, find a lunch time where you can have a quick bite to eat together in the park. If you loved to go to the movies together, try to find the time to go and see a movie together.
Quick dates are sworn by so many married couples as a way to add the spark back into a stale relationship. When all your life consists of is work, home and the children, it will be normal that you will start to feel like an old married couple. But, stop and think about the things your spouse loved when you first met, and find ways to recreate them to bring the spark back into your life.
The whole idea of quickie dates is that they don't need to take up a lot of time. If date night is out of the question due to work commitments or children, find a time when you are alone without the kids, even if it is when they are in bed, and give your partner your undivided attention. If going to the movies is impossible, try sitting down to watch a film together after your children have gone to bed, with a bowl of home made popcorn.
What you need to remember is that your quickie dates require 100% of your attention and this means leaving your smart phone alone. In fact, the perfect quickie date will involve nothing more than you and your partner and something that you enjoy together such as eating ice cream or giving each other a back rub. Avoid distractions, turn off the television and dim the lights to set a romantic scene.
Quickie dates with your spouse to stay connected when life gets busy are all about taking time out to appreciate your spouse and spend some quality time together where you can enjoy each others company and help keep your relationship young. Whether you love eating strawberries or love to debate about a book, there is a quickie date that is perfect for you.
For more articles go to http://lifesportfitness.lifestyleezine.com