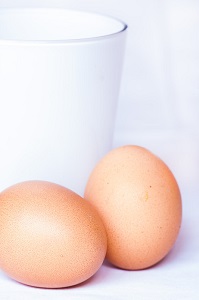 You put so much effort into your workout and making sure you strengthen and tone your muscles correctly to get the results you want. It is just as important to eat the right food post-workout to ensure you are doing right for your body. Eating quality food post-workout is crucial. In order to optimize your results, you need to replace the amino acids and glycogen lost during your workout.
The muscle building process is started by increasing protein synthesis and nitrogen retention and the body requires a quick dose of the right protein and carbohydrates. Protein shakes and chicken and rice just won't cut it every time. Your body prefers a wide variety of nutrient-dense foods.
Try some of these post-workout foods.
Lean chicken meat (white meat). Chicken is rich in protein and helps repair your damaged muscles after a workout.
Salmon is an excellent source of protein. Besides stimulating your metabolism, protein is great for filling you up and therefore taking in fewer calories. Salmon is also rich in omega-3 fats which helps fight inflammation, regulates insulin levels and can even lower the risk of heart diseases and stroke.
Egg Whites. Eggs contain all the essential amino acids which are required for a fast recovery from muscle building workouts. It is important to cook the egg whites so they are not overcooked. Cooking them properly will help to unlock their full amino acid spectrum and allow you to get the most of your food.
Beans are a good source of proteins and fiber. Fiber helps to regulate the insulin levels, which is important for muscle growth. The best choices for beans are Kidney and Navy because of their low calories and high proteins.
Milk contains proteins of 80% whey and 20% casein. Whey is quickly broken down into amino acids, making milk an excellent drink after work. Casein is digested more slowly, providing the body with a constant supply of smaller amounts of protein over a longer period of time.
Lean Beef. Red meats are good bodybuilding foods that are packed with proteins and minerals such as iron and zinc. But they also contain a high level of saturated fats, so eat red meat in moderation.
WATER. The human body is made up of 70% water. Water helps to make your muscles look fuller and more toned. Just as important, water helps to transport minerals and nutrients throughout your body, speeding up the muscle-building process.
You can also try this delicious post-workout meal of Protein Pancakes:
Mix four egg whites, ½ cup rolled oats, ½ cup of cottage cheese, 1/8 teaspoon of baking powder and ½ teaspoon pure vanilla extract. Cook on a preheated griddle on medium to low heat until it bubbles like a regular pancake, flip and cook the other side. Top these delicious pancakes with some fresh fruit.
These are loaded with protein and not a lot of carbohydrates which make it a perfect meal to help retain muscle tissue when trying to lean up.
If you eat properly after a good workout, you'll help your body and muscles benefit from all your hard work.
For more articles go to http://lifesportfitness.lifestyleezine.com